When talking about technological developments, the debate always arises to analyze the real extent of the consequences of the introduction of new technologies.
Remember when the debate about robots taking millions of factory workers out of work was a common topic? Or perhaps nostalgia for cartoons and how the hand-drawn characters are being replaced with fully digitized ones?
The reality is that in industries that accept the help of mechanical robots, a human eye is still needed to monitor the process and even new jobs are created because engineers are needed to troubleshoot mechanical or computer malfunctions. Robots also improve the quality of life of workers by taking on risky tasks involving heavy loads or handling toxic materials.
And in the case of animation, the cartoonist profession has progressed just one step further. Even when cartoons are animated digitally, the designs still have to be drawn by hand, and artists have incorporated new techniques to translate their manual work into digital environments using tablets like the iPad Pro with different software.
But this development has brought many benefits. In terms of workload, cartoonists can meet deadlines more easily because they can get their work done faster. And for consumers, there is an increasing supply of cartoons and the end result of the product is of higher quality.
We can draw a parallel with online games, especially traditional games that have been played for centuries. Games like chess, ludo, board games, poker or other card games.
When thinking about technological advances and entertainment, the first thing that comes to mind is the rise of video games and consoles. Video games have indeed created a revolution in our societies and it is even possible that electronic sports (commonly known as eSports) will one day be considered an actual discipline in the Olympic Games.
And in this context, traditional games have found the best environment to thrive and delight new generations.
The risk has always been that new technologies and new patterns of play may have wiped out interest in games we were used to playing physically.
But game developers thrive with great success in adapting traditional games to digital environments. The following are some of the best examples that are among the most popular.
Chess
A world famous game like chess had nothing to worry about when considering adapting to the online world. But the results may have surprised even the most optimistic forecasts.
The Chess.com online platform has more than 20 million users and is one of the main reasons why chess is one of the most popular games of the new generations.
Online tools allow developers to offer many benefits to players such as: B. Online lessons and even the broadcasting of professional chess tournaments.
Catan Universe
Few would have thought that the mechanics and gameplay of a board game could translate so well into the digital realm.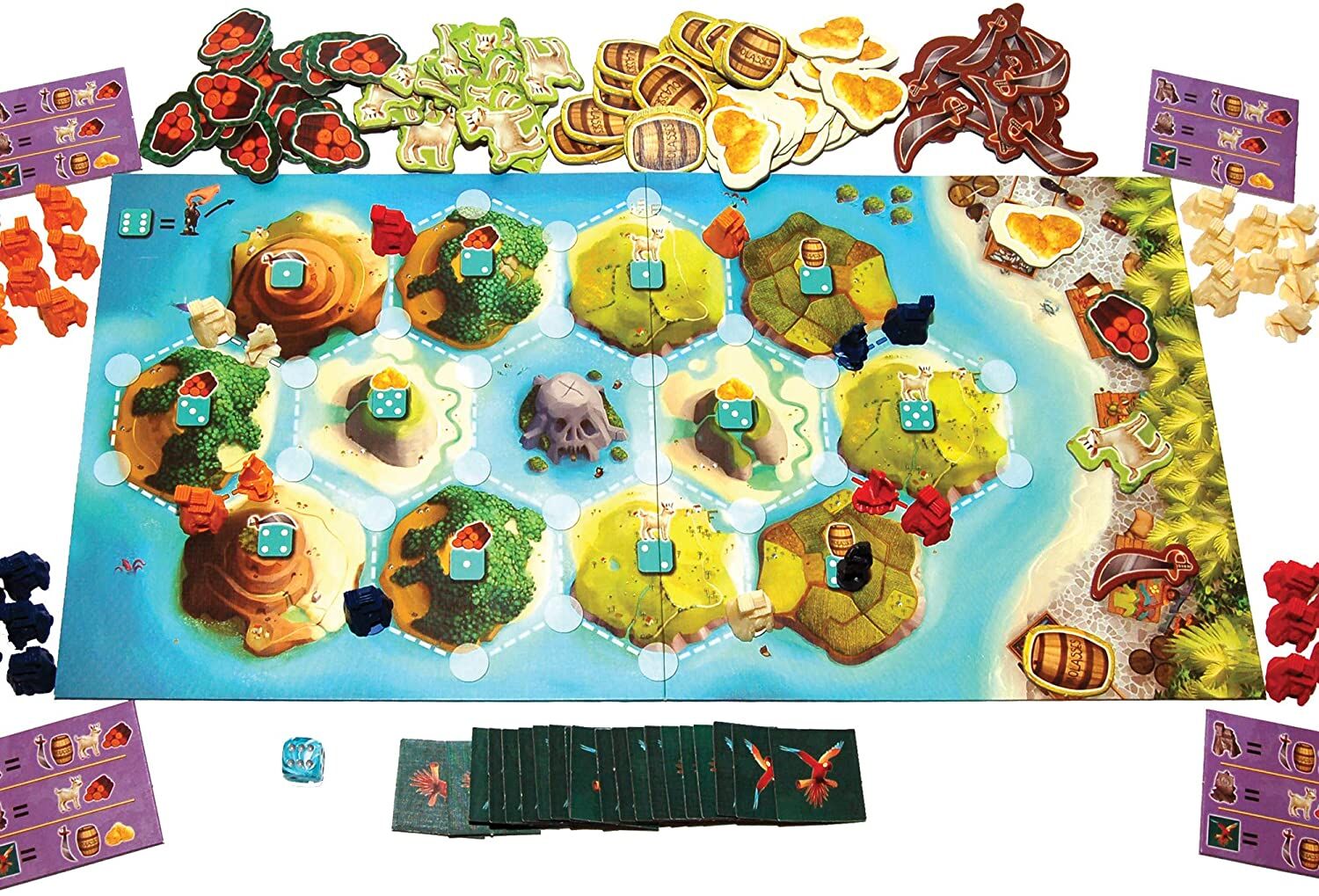 But adaptations like Catan Universe prove many wrong. The original game by Catan is the most played board game in the world. The game's focus is on the interaction between players, who are able to negotiate exchanges on their terms. Online developers have included a chat box where players can communicate with each other as if they were face to face.
Land-Based Games
The most common land-based games are the ones you can find in a casino. Games like slots, roulette, blackjack or poker should always have a regulated casino where players could play and enjoy games while having a chance to win great prizes.
But now the endless possibilities of the internet have fueled the rise of online casinos that offer the same type of entertainment but from the comfort of your own home. Platforms like Asiabet thrive in this industry by bringing together the best online casinos available in a number of countries, with expert reviews and guaranteeing the safest deposit methods. Giving customers more flexibility in payment while maintaining security while playing are the keys to the success of this industry.

-->