Georgia Tech Football vs. Duke
Saturday, Oct. 8 4 p.m. ET Atlanta, Ga. Bobby Dodd Stadium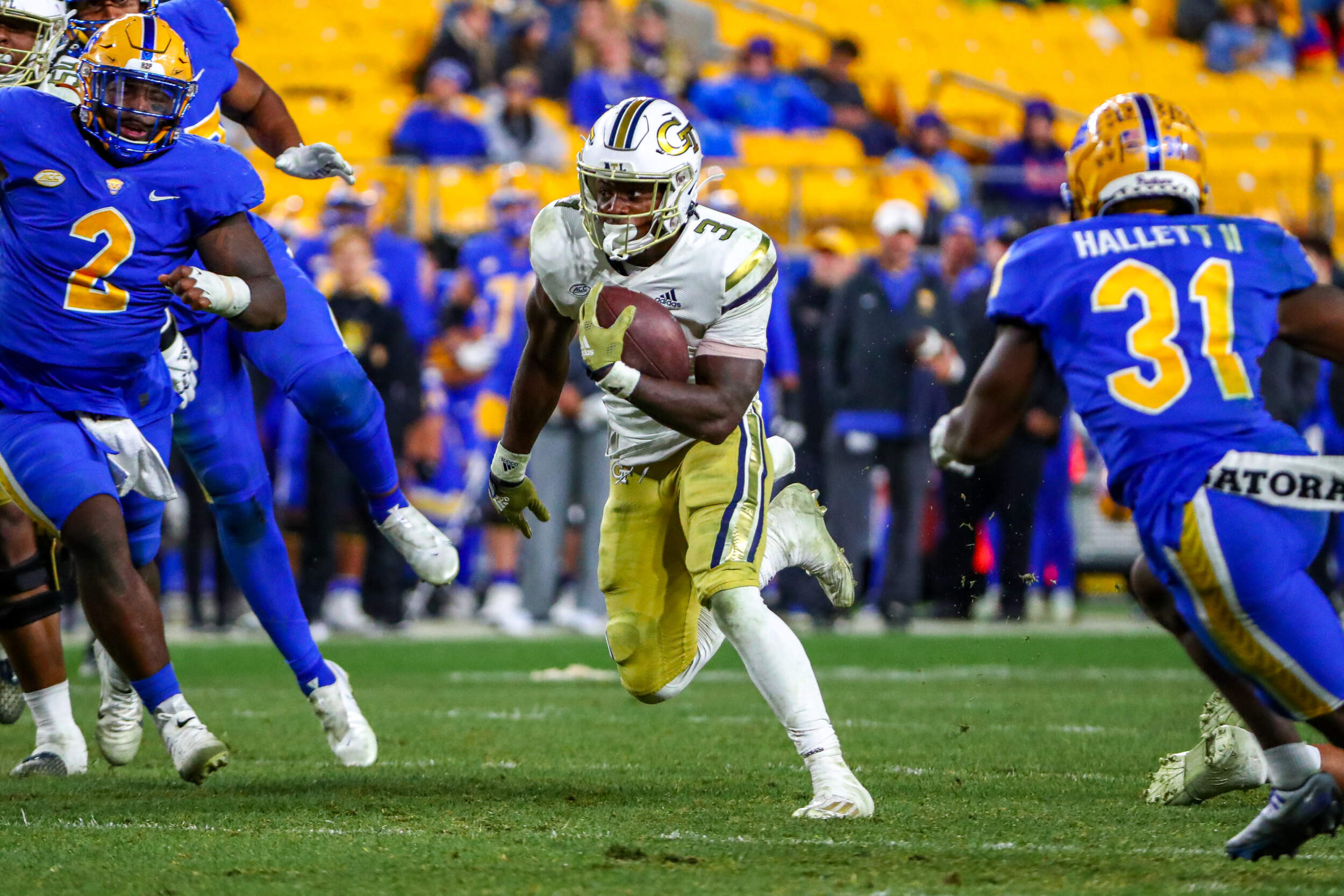 Hassan Hall (3-up) was the hot hand last Saturday on No. 24 Pitt, who rushed for 157 yards on 20 carries (7.8 yards per carry) en route to the ACC running back of the week. He is also one of only 11 NCAA Division I FBS players and two ACC players this season to average at least 7.8 yards per carry in a game while carrying the ball at least 20 times. He is the only player who has managed this feat against a nationally-ranked opponent.
top storylines
• Two of the best teams from the Atlantic Coast Conference's coastal division meet at Bobby Dodd Stadium on Saturday when Georgia Tech host Duke.
• After beating 24th and reigning ACC Champion Pitt 26-21 last Saturday, Georgia Tech (2-3, 1-1 ACC) go into Saturday's game just half a game behind Duke (4-1, 1:0AC). and North Carolina at the top of the Coastal Division score.
• Duke is Georgia Tech's longest-running soccer rival, having met the Yellow Jackets and Blue Devils on the gridiron every season since 1933. However, Saturday's game will end the program's 90-year streak of annual fixtures as the ACC's new football planning model, which comes into effect next season, keeps Tech and Duke out of each other's schedules until 2025.
• Both teams' head coaches get their first taste of the GT-Duke rivalry as leaders of their respective programs. Georgia Tech interim head coach Brent Key won his debut at the helm of his alma mater in Pitt last Saturday, while Duke's Mike Elko has won 4 of 5 games in his first season at the helm of the Blue Devils.
• Three Yellow Jackets were recognized as ACC Players of the Week for their performances in last Saturday's win in Pitt – Running Back of the Week Hassan Hall (157 rushing yards), Linebacker of the Week Charlie Thomas (seven tackles, fumble recovery and interception). just halftime) and Specialist of the Week Gavin Stewart (14 points in 6-of-6 shooting, including four field goals).
• Saturday is Georgia Tech's annual homecoming game. The Yellow Jackets have been 53-18-1 in all-time homecoming competitions since the institute began celebrating homecoming in 1949.
Alexander Tharpe Fund
The Alexander Tharpe Fund is the fundraising arm of Georgia Tech Athletics and provides scholarships, surgeries and facilities for Georgia Tech's more than 400 student-athletes. Join the development of Georgia Tech's Everyday Champions and help the Yellow Jackets compete for championships at the highest levels of collegiate athletics by supporting the Annual Sports Scholarship Fund, which directly awards scholarships to Georgia Tech student-athletes. To learn more about supporting the Yellow Jackets, visit atfund.org.
Follow us for the latest on the Georgia Tech Yellow Jackets Twitter (@GTAthletics), Facebook, Instagram or visit us at www.ramblinwreck.com.