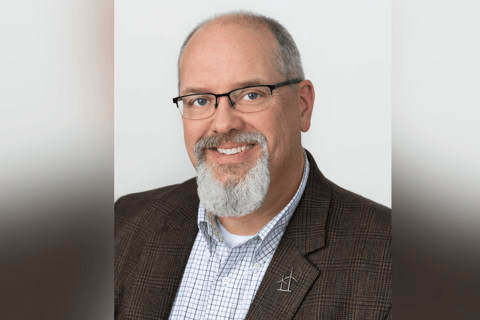 Fire is one of the oldest and most pervasive risks facing businesses, and possibly one of the most devastating. Any business worth its salt has adequate fire protection and insurance in place.
However, in many emerging industries, risk is often harder to measure, leading to risk and loss. One of these industries is solar energy, which has seen strong growth in recent years due to the shift to renewable energy.
A recent report by Firetrace International found that the solar industry may be underestimating the risk of fire in solar farms, partly due to a lack of data on solar farm fires. The report also said research into the issue has raised suspicions that fires at solar farms have been underreported.
"To be clear, fire hazards exist in all utility, high-voltage and renewable energy sectors from wind to solar to battery storage systems," Ross Paznokas (pictured above), global business development manager, clean energy at Firetrace International, told Corporate Risk and Insurance. "Fire risks cannot be completely ruled out.
"With the expected exponential growth of renewable energy, as well as aging infrastructure, the number of fire incidents will only increase. One thing operators tend to overlook is managing these fire risks with fire mitigation strategies. Often, owners simply rely on their insurance provider to cover damage should it occur, rather than implementing firefighting technology."
According to Paznokas, solar system owners and major OEMs are reluctant to discuss or publicly acknowledge damage caused by fire. This means there is a lack of data and meaningful case studies from which to draw lessons.
Looking at the actual data available, Paznokas said the US Department of Energy's Solar Energy Technologies Office cited a study by European testing and certification firm TÜV Rheinland entitled "Assessing Fire Risks in Photovoltaic Systems and Developing Safety Concepts for Risk Minimization." The study found that in about half of 430 cases of fire or heat damage in photovoltaic (PV) systems, the PV system itself was considered the "cause or probable cause."
Meanwhile, a study conducted by the BRE National Solar Center found that more than a quarter of solar power system fires were caused by photovoltaics, and these fires were all "serious fires, d.area of ​​origin".
"Unfortunately, solar farm infrastructure isn't just in a warehouse and can have long lead times, which can lead to degradation as parts move through the supply chain," Paznokas said. "There have been numerous fires in solar farms from Argentina to the US and Europe. In each of these cases, the affected companies have suffered losses in the hundreds of thousands. Cumulative losses come from destroyed equipment in the vicinity of the fire and lost production for extended periods of time due to waiting for spares, construction, and recommissioning. In our work, we have seen how solar farm fires result in damage that encompasses the entire solar farm, with the potential to spread and endanger surrounding communities."
The Firetrace study highlighted three main causes of fires in solar farms. These are a system design flaw, a defective product (a design or quality issue), and poor installation practices. Among the components, DC isolators represent the highest fire risk, as they are involved in the origin of about 30% of the fires examined. Other components likely to cause a fire are DC connectors and inverters.
To minimize the risk of fires in solar parks, Firetrace and TÜV Rheinland recommended the following steps:
Ensure that solar systems are regularly tested by an independent third party

Integrate additional security components wherever possible

Create standardized quality assurance measures

Make sure that defective or prematurely aged components are replaced immediately
Going forward, as the risk of fire becomes clearer to solar energy system operators, Paznokas predicts the industry will become more proactive in managing fire risks.
"As with all emerging industries, we have a feeling that the solar farm industry will welcome the installation of fire suppression systems in the areas of modules to be protected," he said. "Additionally, we will begin to see OEMs of these key components offering fire suppression fully integrated into their systems from the factory. Not only will this address concerns from owners and investors, but it will also help communities understand how safe and affordable systems can benefit the entire region by providing cheap, reliable energy."