From the rise of remote work to constant innovations in new technologies, the breakneck pace of global disruption is driving digital growth in Asia Pacific. Take the internet economy in Southeast Asia, for example, which is expected to double to $363 billion by 2025. This has opened up a clear opportunity for companies to ride this digitization wave to capitalize on greater growth opportunities – as long as they do so they are playing their cards right.
"The number of enterprises that have a digital transformation strategy has increased by 42% compared to two years ago," said Ryan Ding, President of Huawei Enterprise BG 2024. Deeper digital transformation can help enterprises better deal with uncertainty."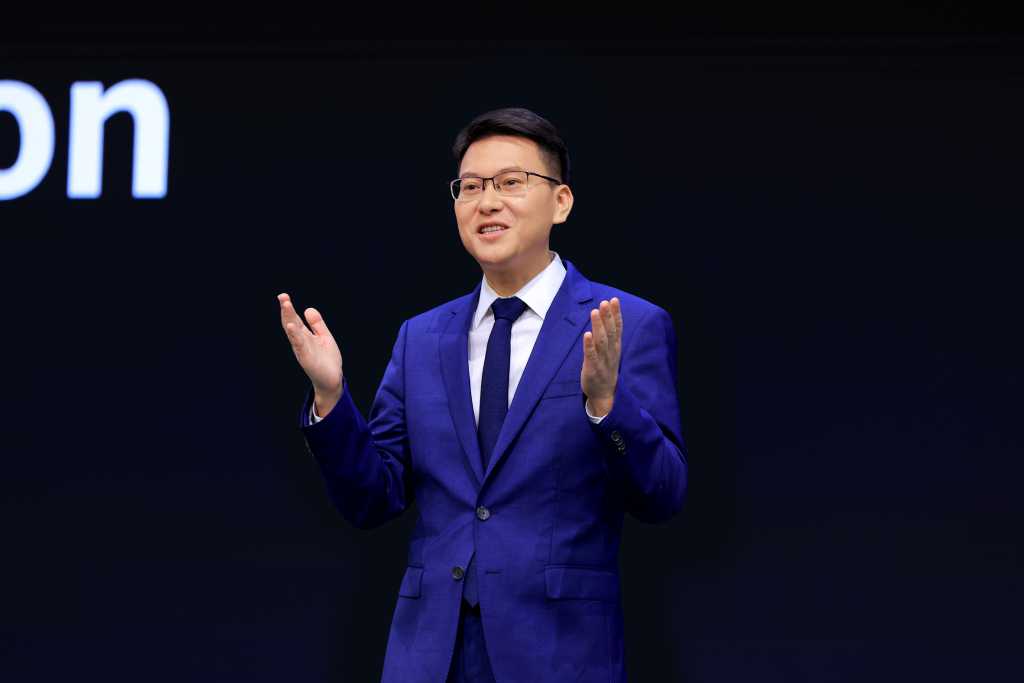 Huawei
"We are entering the fourth industrial revolution, where simple office tasks will be done by machines. The enormous potential of AI in the workplace will play a crucial role in wealth creation," said Bob Chen, Vice President of Huawei Enterprise BG. "Unlocking this potential will be critical for a company to remain competitive and for a country to develop its digital economy."
Deepening the digital transformation through a scenario-based approach
For this reason, as digitization sweeps the region, industry leaders are seeking to leverage cutting-edge technologies such as artificial intelligence (AI), 5G and the cloud to support their digital transformation efforts. However, this requires a significant shift away from the one-size-fits-all approach to introducing new innovations. Instead, organizations must identify the most appropriate technologies for specific scenarios, even if that means resorting to multiple solutions to meet their precise needs. This is key to fostering continuous, long-term innovation.
For Ryan Ding, identifying these needs can yield significant results. "Using Huawei's connectivity and cloud technologies, we are collaborating with our partners to drive continuous industry innovation and multi-tech synergy to create scenario-based solutions for diverse customer needs. Together we will create more value and unleash the power of digitization."
"In the past, power line inspectors had to walk dozens of kilometers a day with 10 kg backpacks. On a power grid, their engineers inspect almost a million kilometers of power lines every year, which is equivalent to circumnavigating the earth 25 times," he says. "To support their work, Huawei uses a combination of technologies including solar-powered systems, optical grounding cables, microwaves, and Wi-Fi. Now engineers can remotely inspect power lines without leaving the office. With these technologies, power line inspection is 80 times faster and engineers can work more safely."
At the same time, data remains at the core of digital transformation and the fuel behind any technology adoption strategy. If data is the new oil, then the 100 exabytes of data generated every day will need to be refined before they can power digitization efforts. This means that the data must be collected, transmitted, stored, analyzed and processed before they can be used. Additionally, every little improvement in this data processing cycle can make big strides in helping organizations unlock new opportunities.
This philosophy is a cornerstone of Huawei's approach to digital transformation. "Data is at the heart of digital transformation, and data ingestion, transmission, storage and analysis are important steps," says Chen. Infinite loop data processing."

Huawei
By combining data- and scenario-based technologies, even traditional industries can realize their digital transformation initiatives. One example is the marine logistics and global supply chain industries, which are now using fifth-generation (F5G) fixed-connect ship-to-shore cranes to free operators from tedious, manual tasks. Engineers in the power and energy industry can also inspect power lines without risking their lives, while still being able to carry out their tasks more efficiently than before. Then there are intelligent solutions that can be applied in computationally intensive scenarios, e.g. B. in medical imaging and reading, as well as security of network traffic in tunneling protocols, which can improve key functions such as predictive capabilities and deep learning techniques.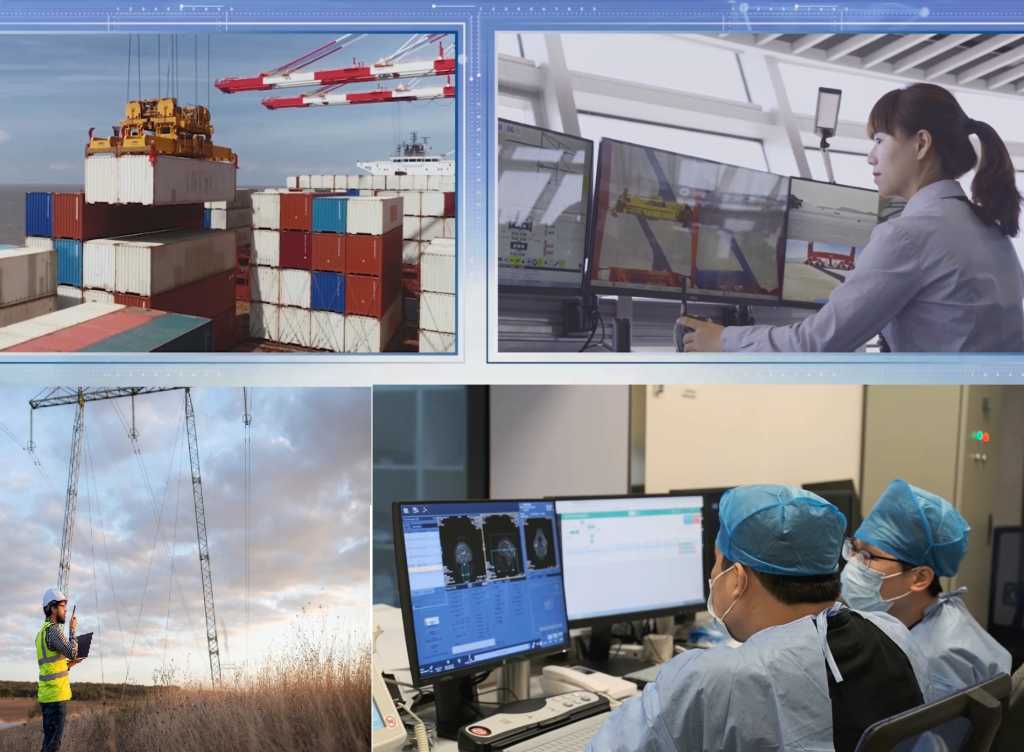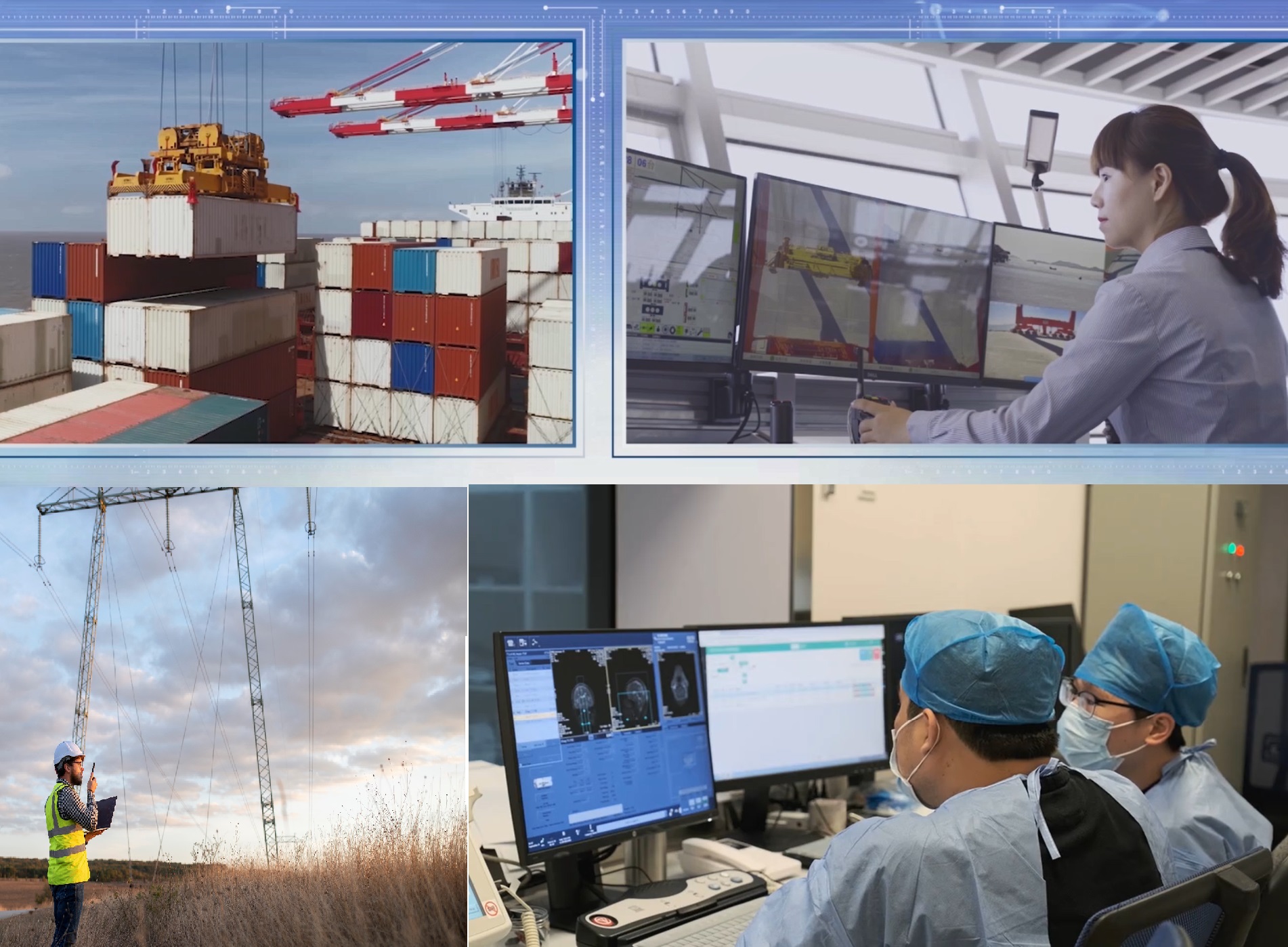 Huawei
Partnership is a key factor for growth
Digital technology may have redefined how industries work, but the path to digital growth should not be walked alone. Instead, partnerships are critical to building a collaborative ecosystem that thrives on shared success and where businesses can draw on a variety of services at their disposal.
To better support businesses, Huawei works with its partners to build three capabilities: digital transformation consulting and planning, product and portfolio expertise, and solution development. "Huawei provides enablement, platform, funding and talent support to our partners. In the next three years, we will invest US$300 million to support our partners and train more talents through our ICT academies and authorized Huawei learning partners," says Ding.
Enable new business models through data
Digital technologies are more than just technical innovations, they have the ability to unleash the hidden potential for companies in all industries. This can lead to growth in several aspects of your business, whether it's through improved employee trust or greater customer satisfaction. By examining the unique requirements of their most complex scenarios and processes, organizations can find the right solution for today's rapidly changing disruptions.
These and other topics will be discussed at Huawei Connect 2022. Themed "Unleash Digital", the annual event took place in Bangkok on September 19 and will travel to three other cities in Dubai, Paris and Shenzhen. Several ICT products, portfolios and solutions designed for a variety of industry scenarios will be presented. Through a series of summits, broadcasts and exhibitions, new breakthrough innovations will be previewed, as well as best practices and results from our work with customers and partners around the world.
"A deeper digital transformation will help organizations better adapt to an ever-changing world. Huawei works closely with our partners to find the right technology for the right scenario," says Ryan Ding, "we will support customers to drive their digital transformation and unleash the power of digitization."
Learn more about Huawei Connect 2022 here.