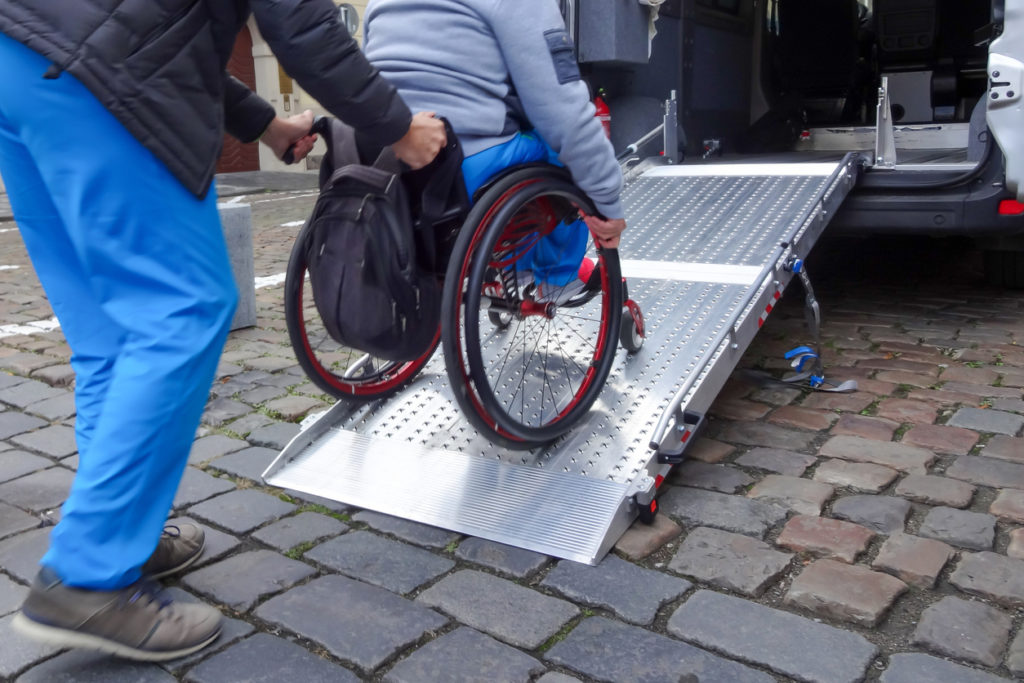 ALEXANDRIA, VA – If you have a disability and you rely on Alexandria's paratransit service DOT to get you around, there's some great news. To make it easier for passengers to book rides, the city recently released a smartphone app.
According to an Alexandria eNews bulletin published today (Aug. 8), the app aims to improve the DOT experience for users by streamlining vehicle dispatching and reducing wait times.
The app removes the barrier of not being able to reach a dispatcher by phone. It's available in the palm of your hand 24 hours a day. Once you've signed in, you'll be taken through a few steps and asked for the same information you would provide when calling. Note, however, that trips still need to be made a day in advance.
The app was developed with the support of Via, a technology company specializing in helping public transport providers meet their digital needs.
"Via is committed to helping our partners around the world use software to build more accessible and equitable public transit systems," said Dillon Twombly, Via's chief revenue officer. "That's why we're proud to partner with Alexandria, a city that has demonstrated its commitment to using innovation to create inclusive transportation opportunities for all drivers. "
In addition to the ability to plan trips, the app also gives you the ability to:
1) track and cancel rides;
2) receive automatic updates the night before a scheduled trip when the vehicle is near your location and when the vehicle arrived;
3) pay fares by credit card;
4) Get a 30 minute pickup window
Additionally, DOT has expanded its service area into the surrounding DC area, allowing riders to reach more places than ever before.
"The city is excited to make these important changes to our paratransit program and to offer DOT users fast, easy-to-use, technology-based transportation planning options," said Mayor Justin Wilson. "All users of transportation systems deserve safe, efficient, equitable and convenient travel options."
To use the app, search for "Alexandria DOT Paratransit" in the Google Play Store or Apple's App Store. Download it, install it and follow the on-screen instructions. You can find an overview in this PDF document.
As of this writing, the fares remain the same: it's free to travel within the city, $4 per trip if you travel less than five miles outside of the city, and $6 per trip if you travel more than five miles outside of the city . The admission requirements are also the same.
Reservations are still possible by phone. Just call 703-836-5222 to book your ride.
Which restaurants in Old Town Alexandria are wheelchair accessible?


Post Views: